The warm weather will be back before you know it! These easy-to-make DIY firepit ideas are here to make your summer the best one ever: whether you want to cook your food over an open fire or just snuggle up while you drink some beers, these simple projects will make a great addition to your yard.
25 Firepits You Can Build Yourself

Round or square, stone or concrete blocks, no matter what your style there is a tutorial on this list that you are sure to love. There is even a tutorial on how to make a tabletop firepit to keep you warm and toasty when you do not have much outdoor space. Many of these DIY firepits are also budget friendly so anyone can add some warmth to their yard! If you love repurposing old objects, there are even some DIY firepit designs on this list for you. Who knew you could create a firepit out of an old washing machine drum or a wheel? If you do not want to do a lot of building, try one of the inground firepits. Read on for shopping lists and tutorials for all 27 awesome DIY firepit ideas.
1. Stone Firepit with Half Wall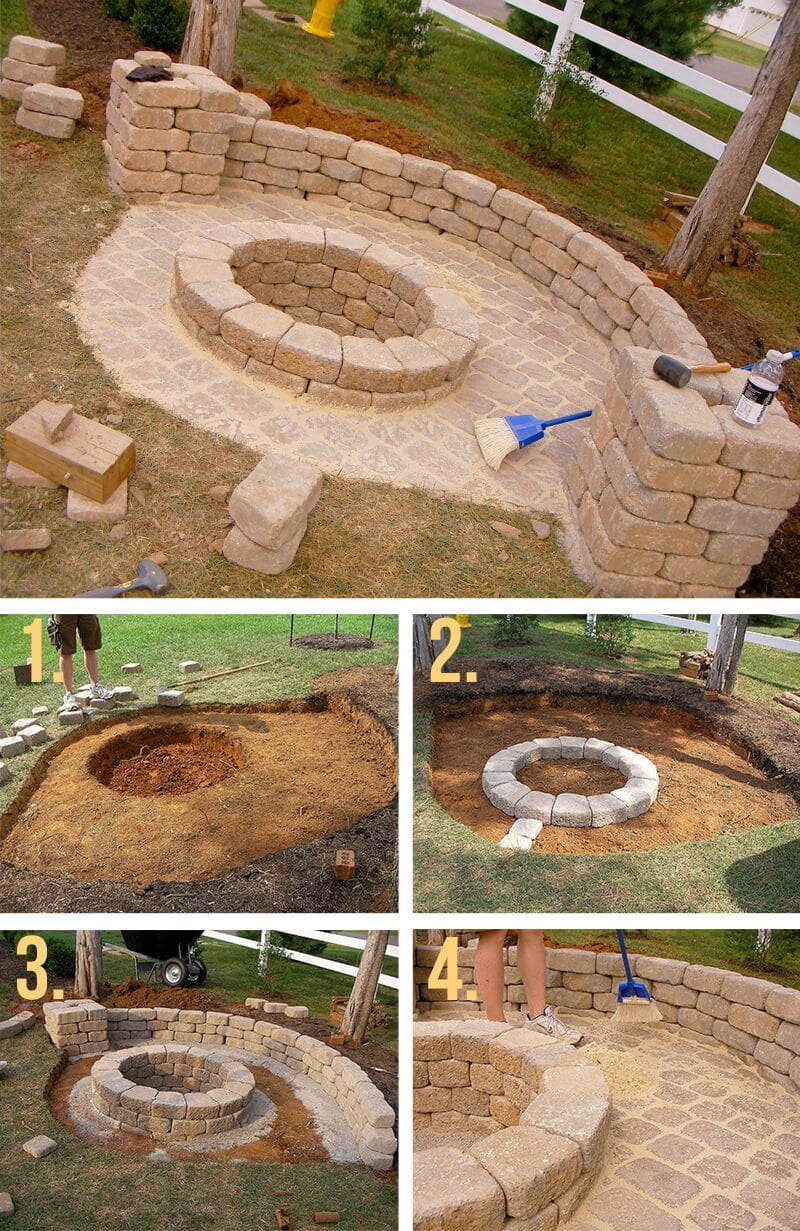 Source: flickr.com
2. Easy DIY Round Stone Firepit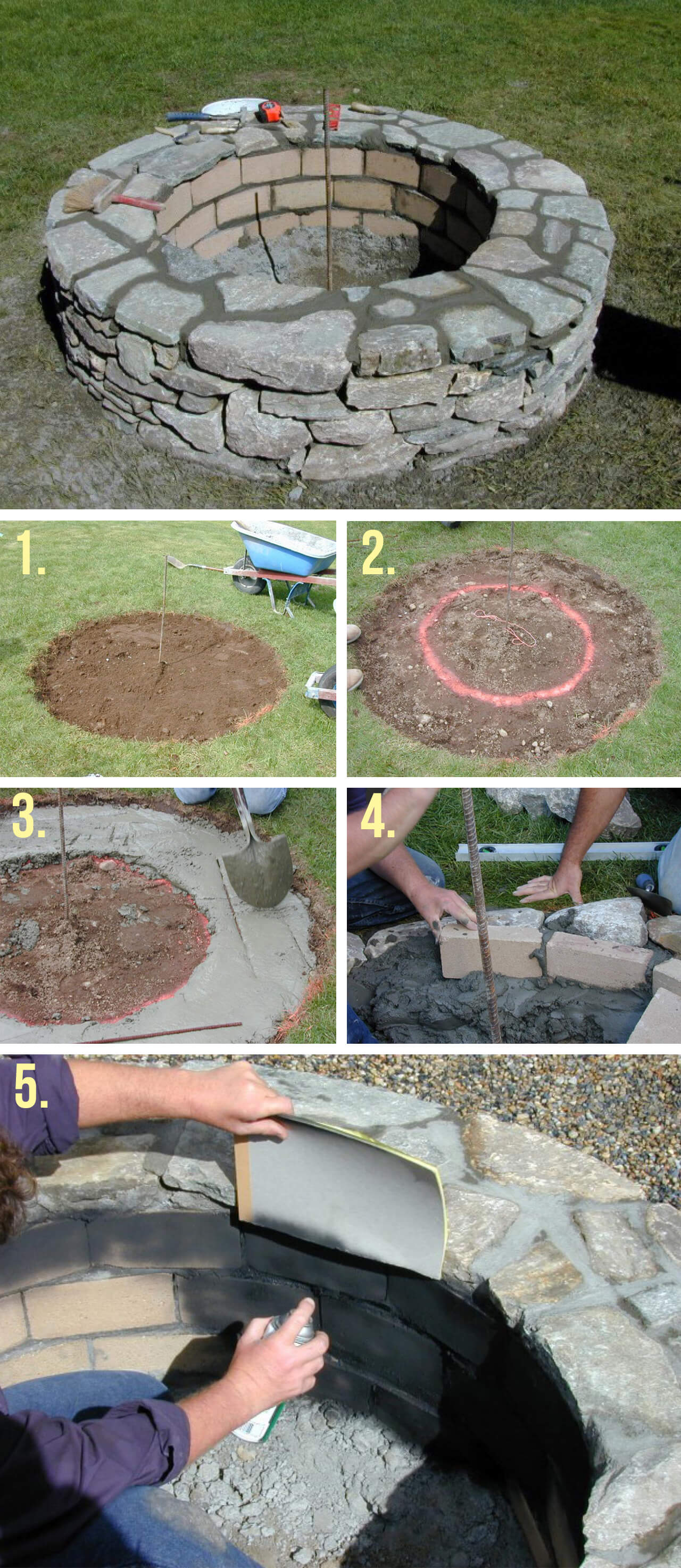 Source: diynetwork.com
3. $50 Concrete Tree Ring Firepit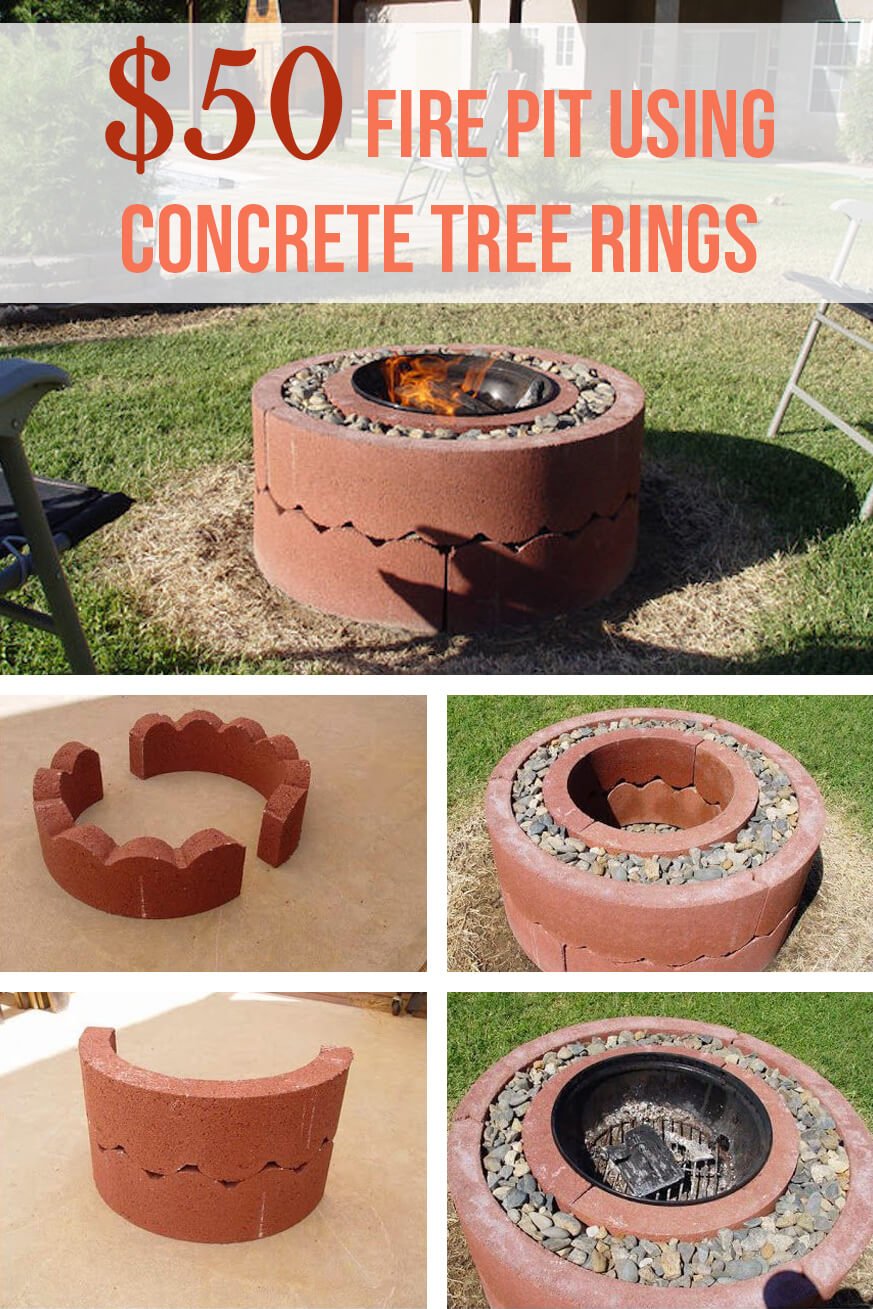 Source: instructables.com
4. Repurposed Washing Machine Drum Firepit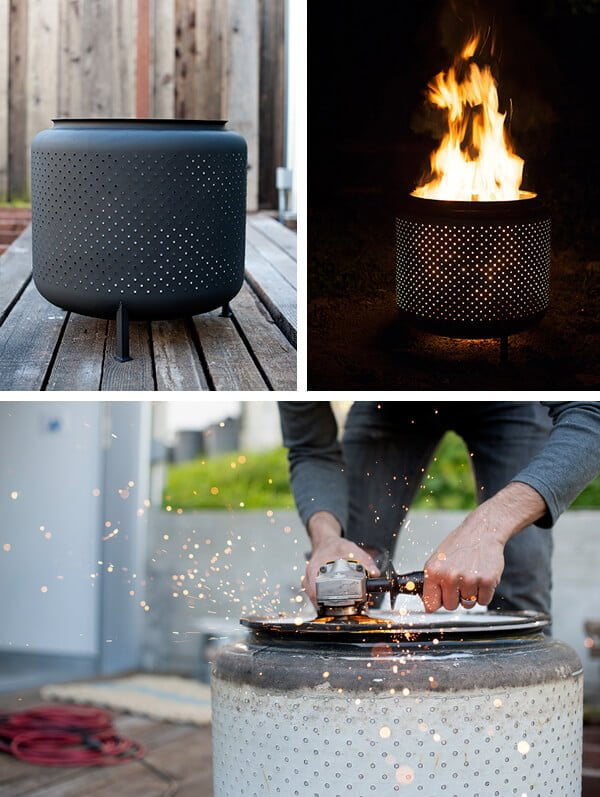 Source: houseandfig.com
5. Simple $60 DIY Stone Firepit

Source: keepingitsimplecrafts.com
6. Easy DIY Concrete Firepit Tutorial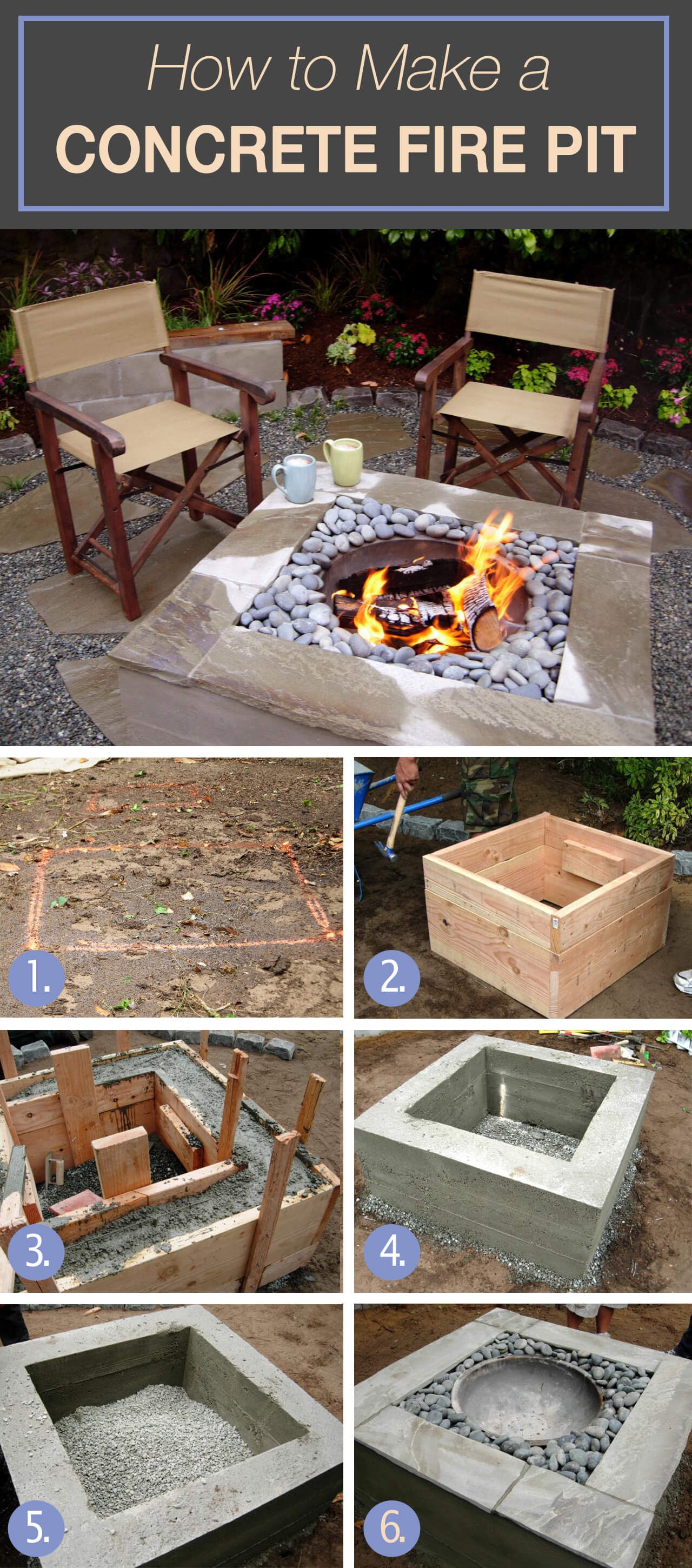 Source: diynetwork.com
7. Fancy Brick Firepit with Benches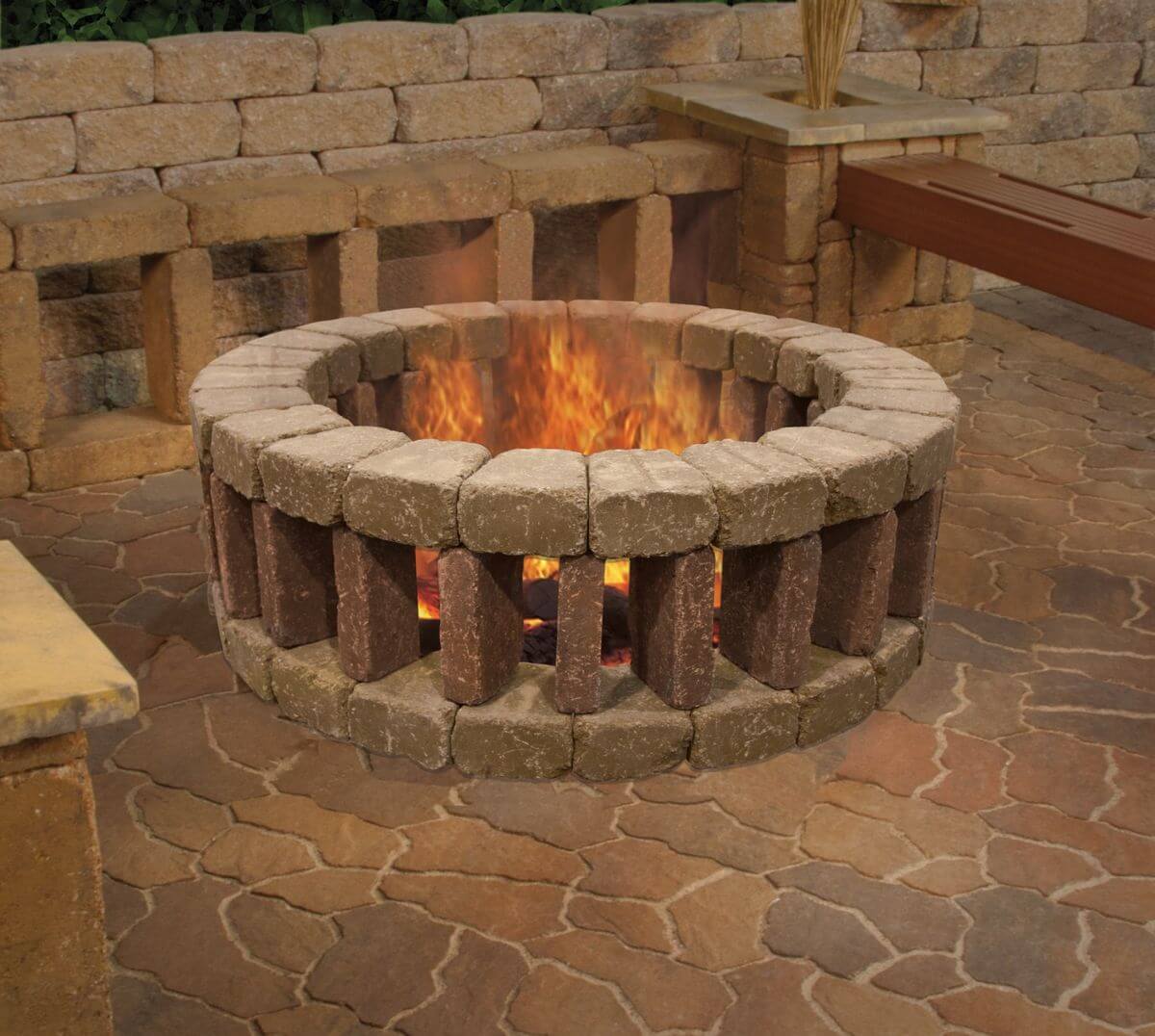 Source: menards.com
8. Square Concrete and Stone Firepit

Source: caroleknits.net
9. DIY Round Firepit with Back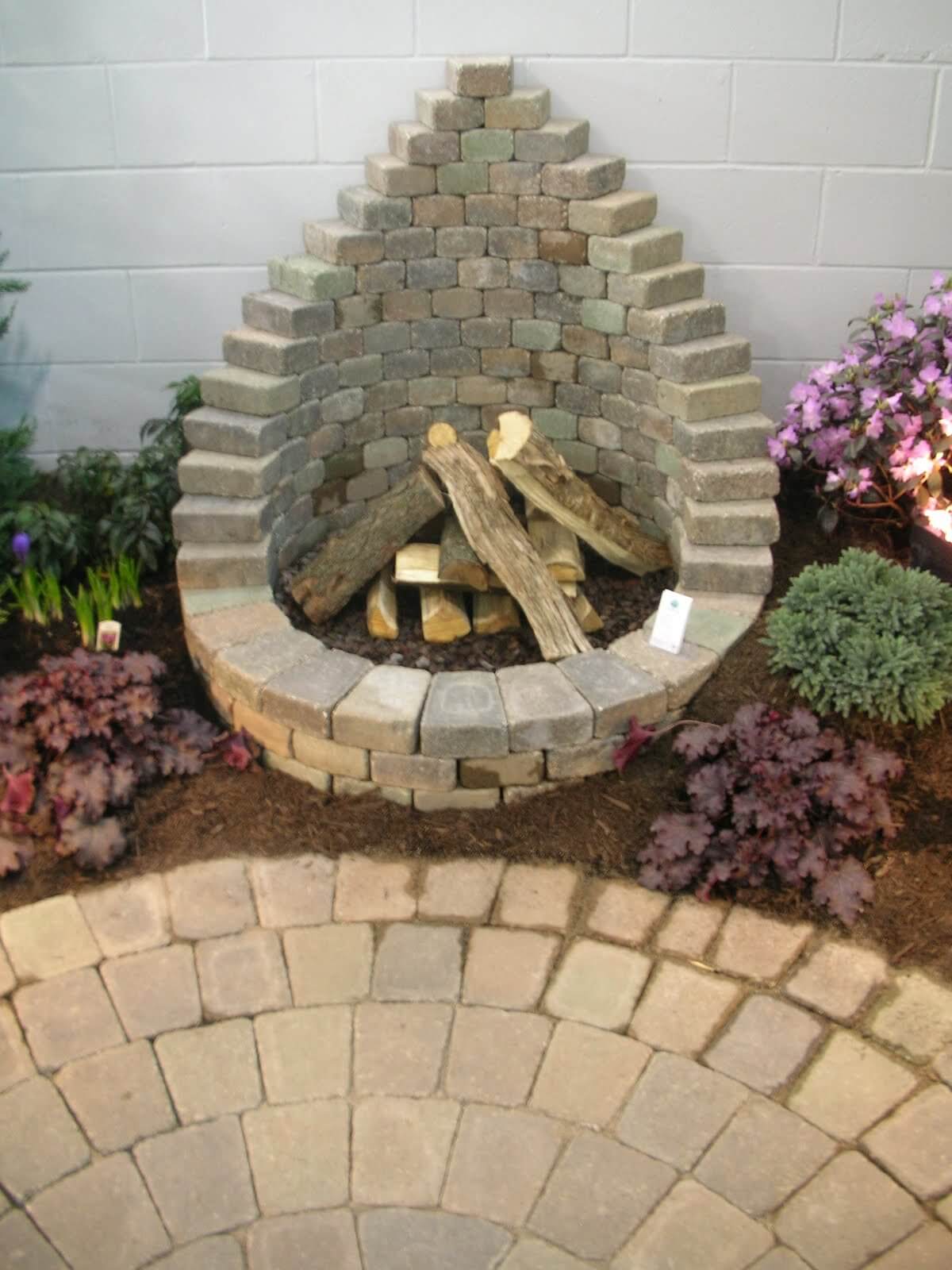 Source: gardenthymewiththecreativegardener.blogspot.com
10. Super Easy Stacked Stone Firepit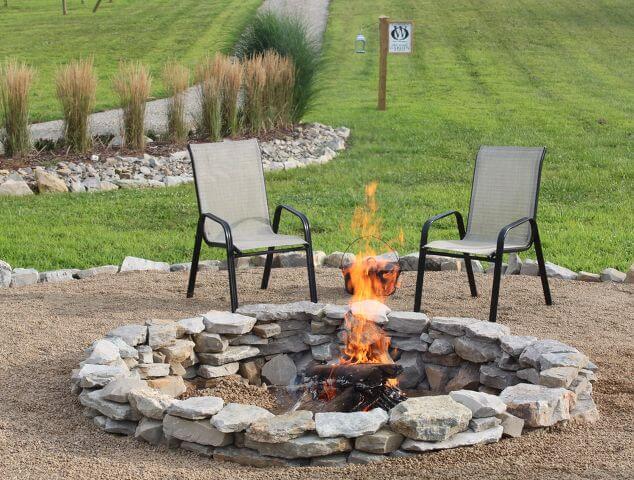 Source: hometalk.com
11. DIY Round Brick Firepit Tutorial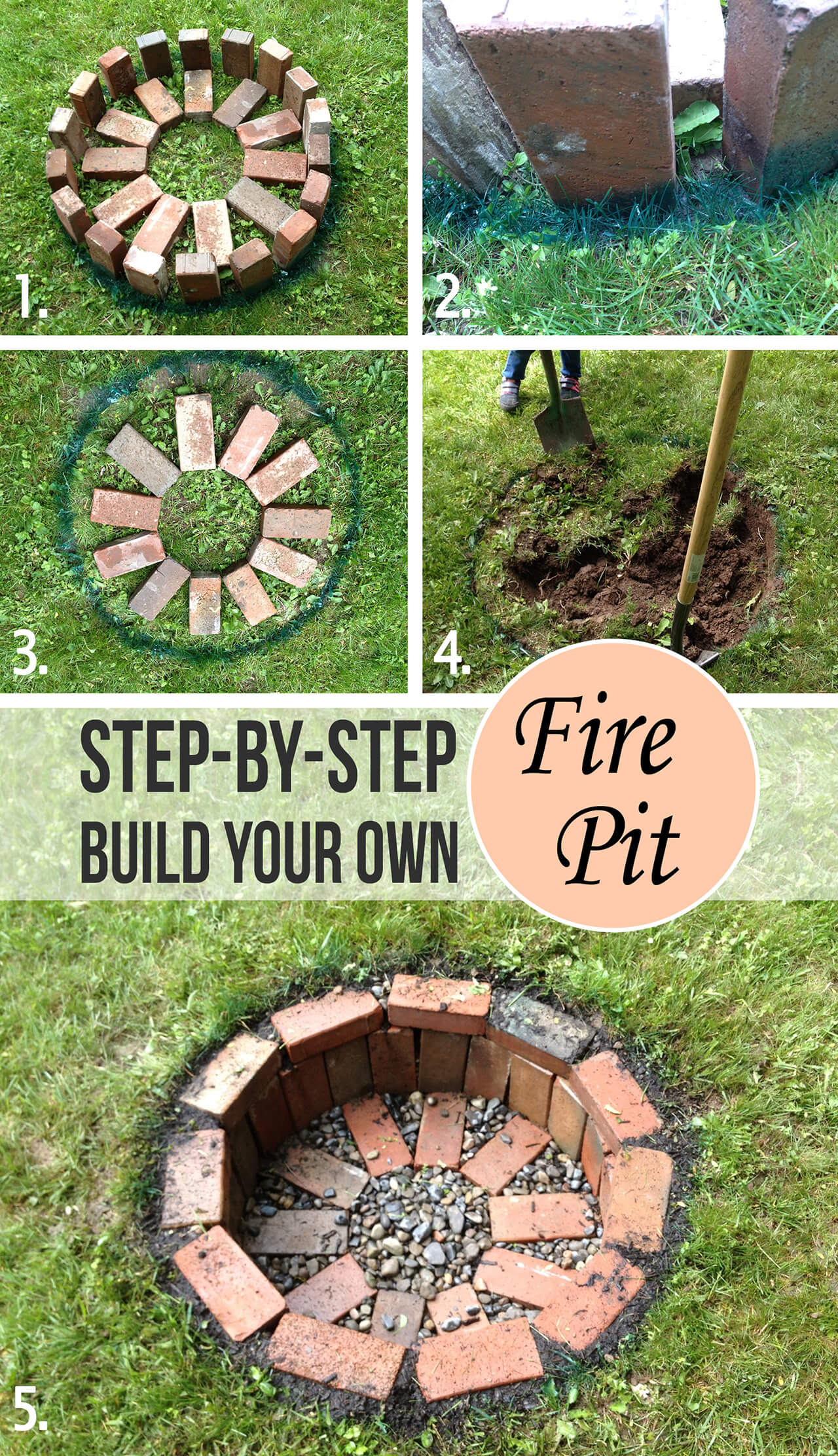 Source: tuffguardhose.com
12. Upcycled Truck Wheel and Stone Firepit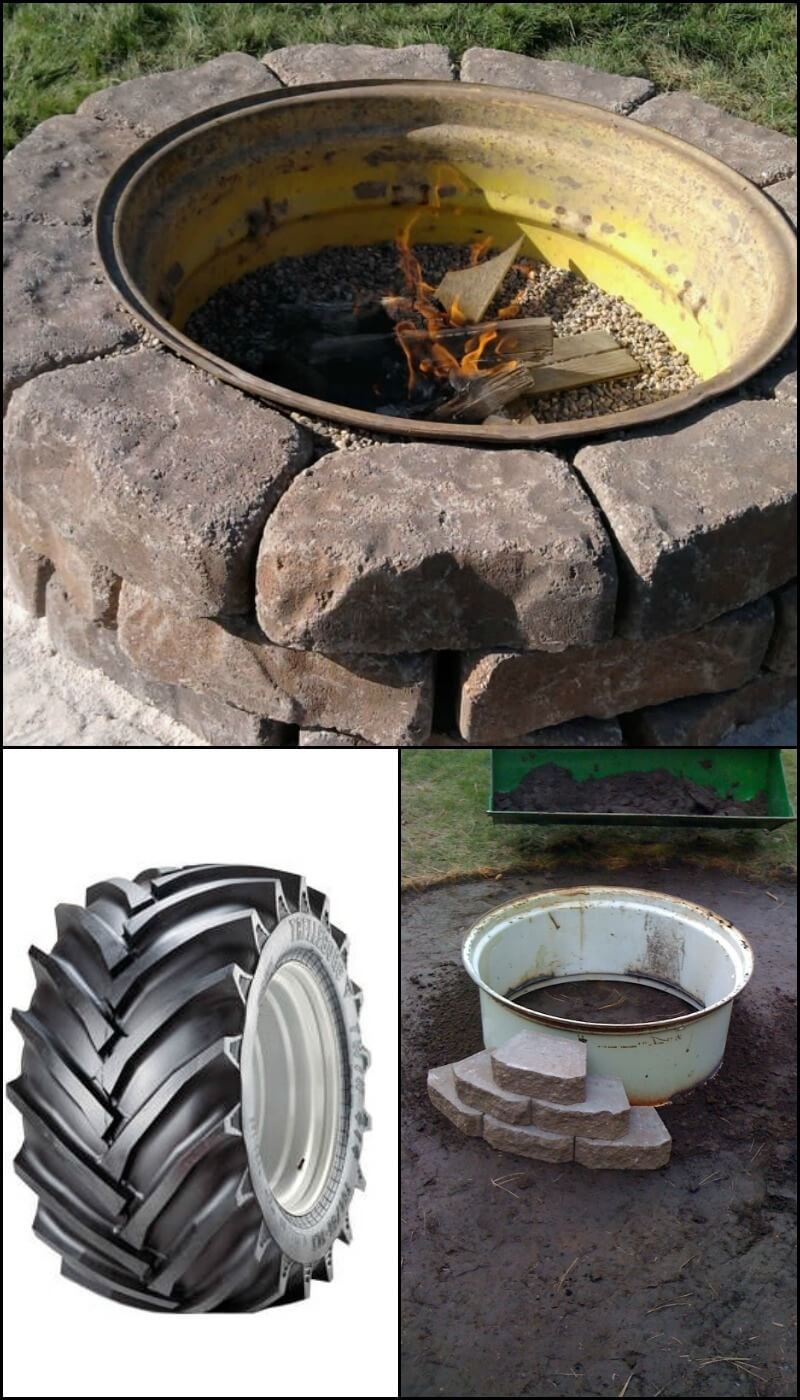 Source: handimania.com
13. Barbecue Grill Set in Blocks and Stones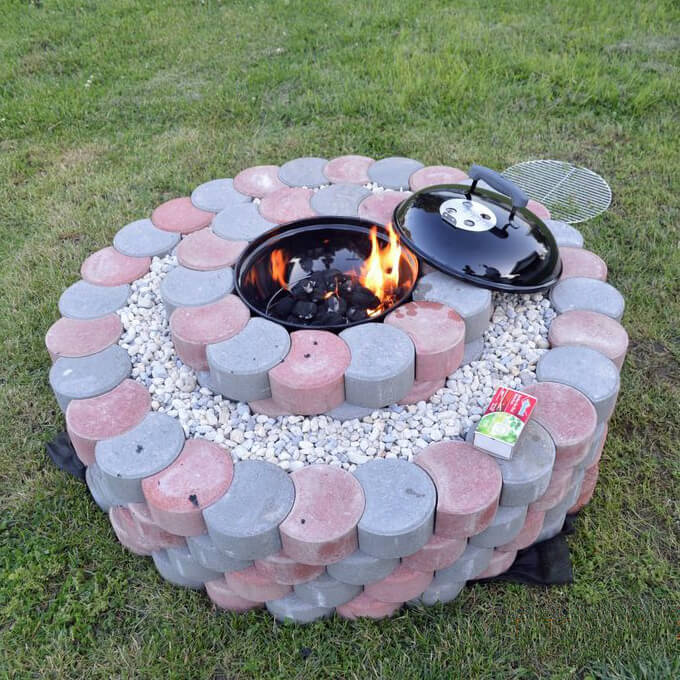 Source: instructables.com
14. $75 DIY Firepit and Bench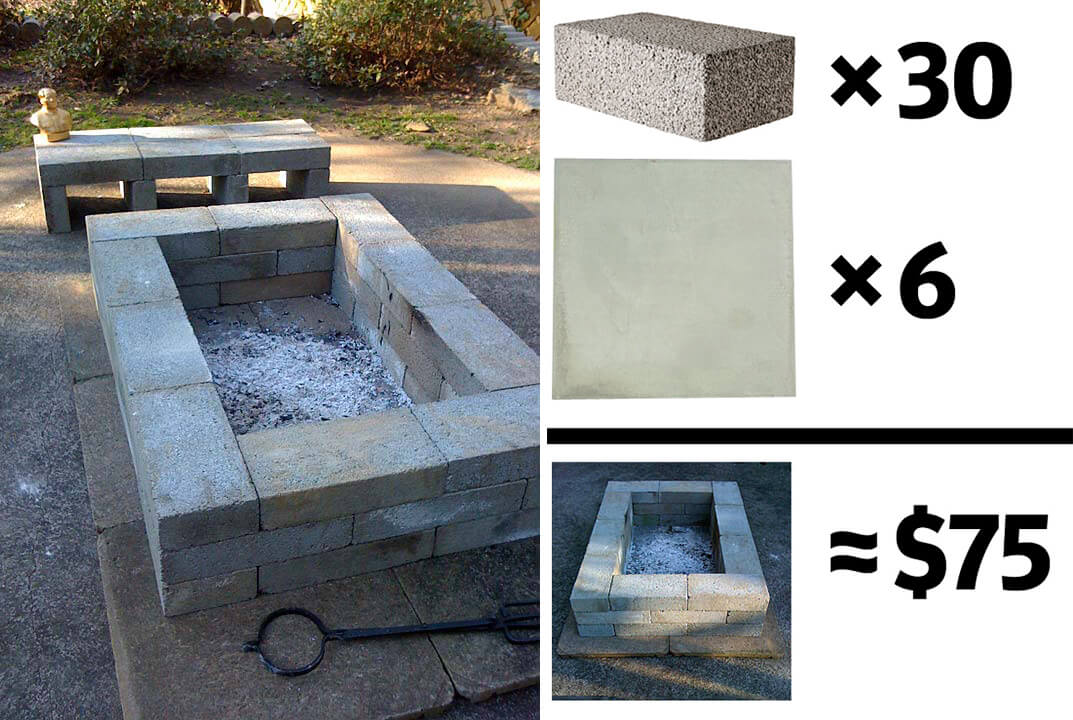 Source: attachmentprone.blogspot.com
15. DIY Zen Tabletop Mini Firepit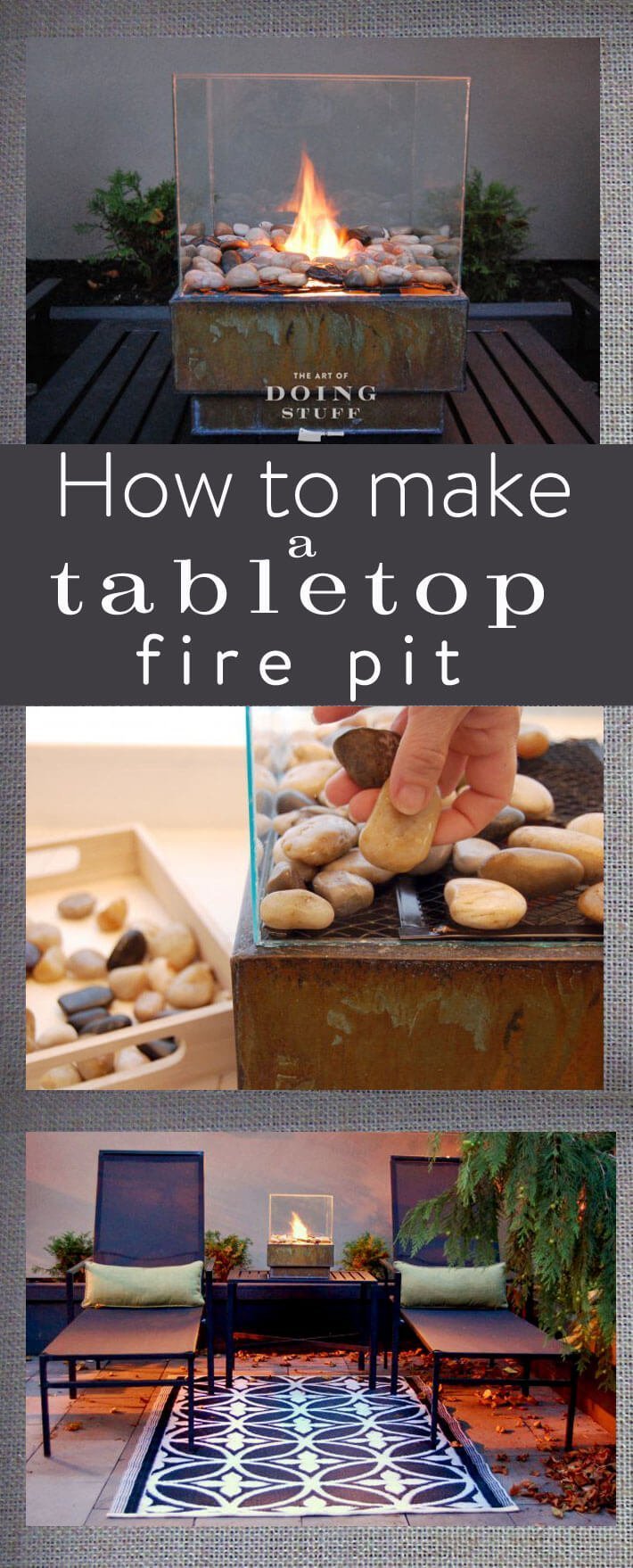 Source: theartofdoingstuff.com
16. Inground Brick and Stone Firepit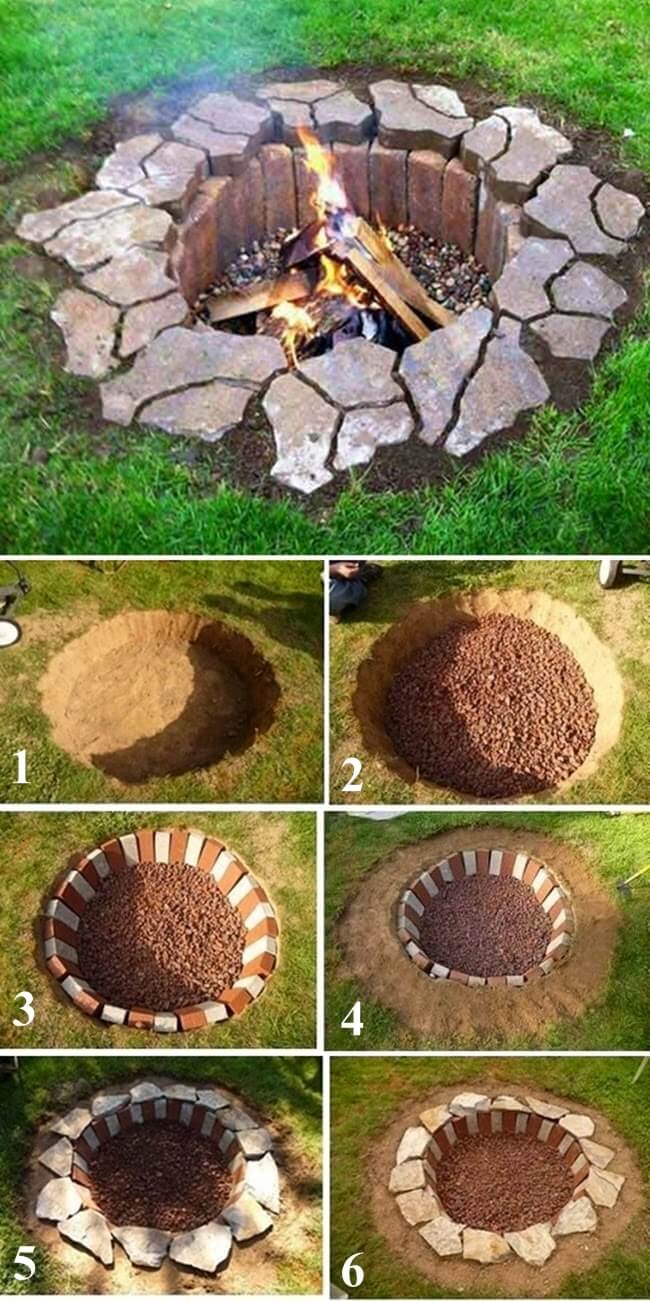 Source: goodshomedesign.com
17. Easy $40 Cinderblock DIY Firepit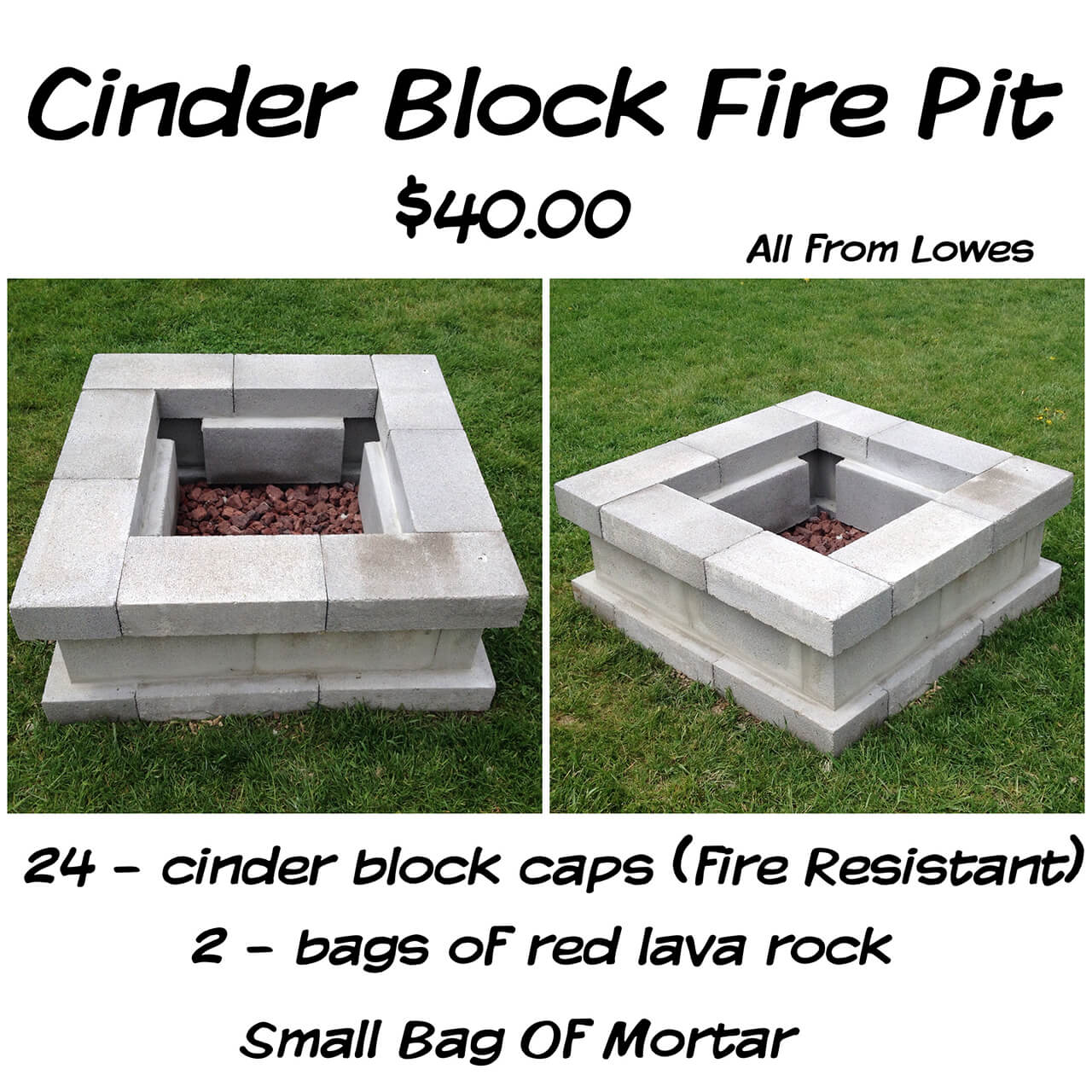 Source: pinterest.com
18. Build Your Own Concrete Block Firepit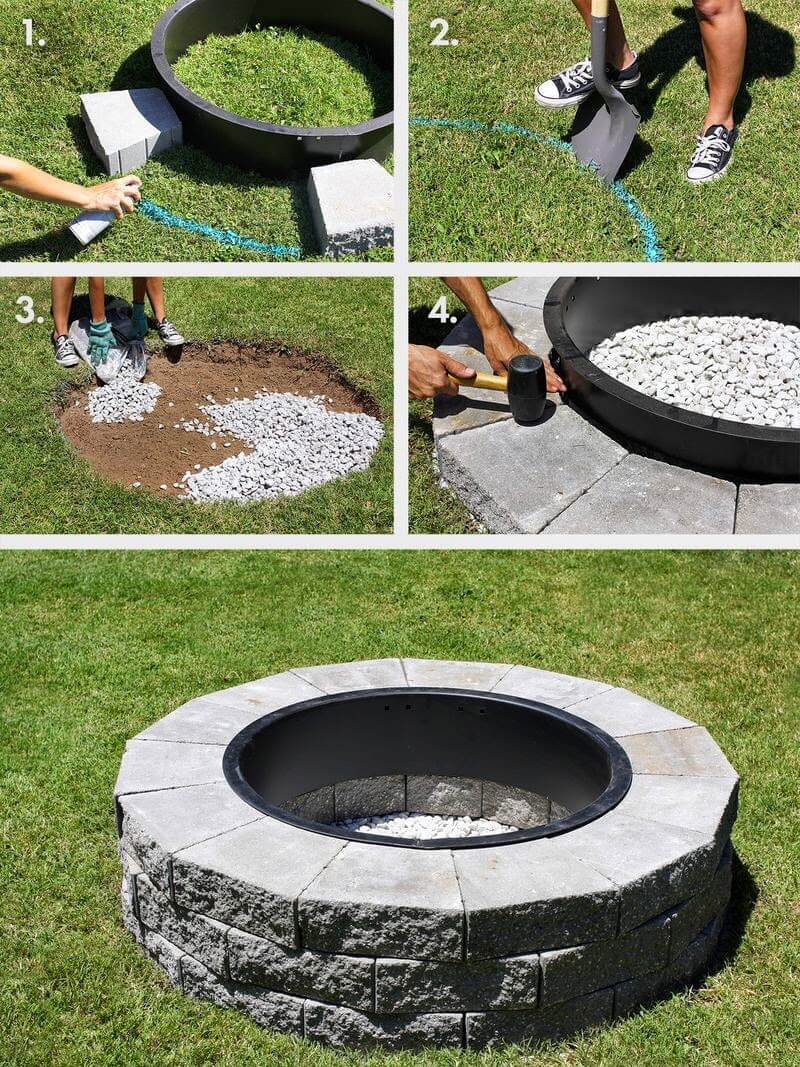 Source: abeautifulmess.com
19. Large Cinder Block and Stone Firepit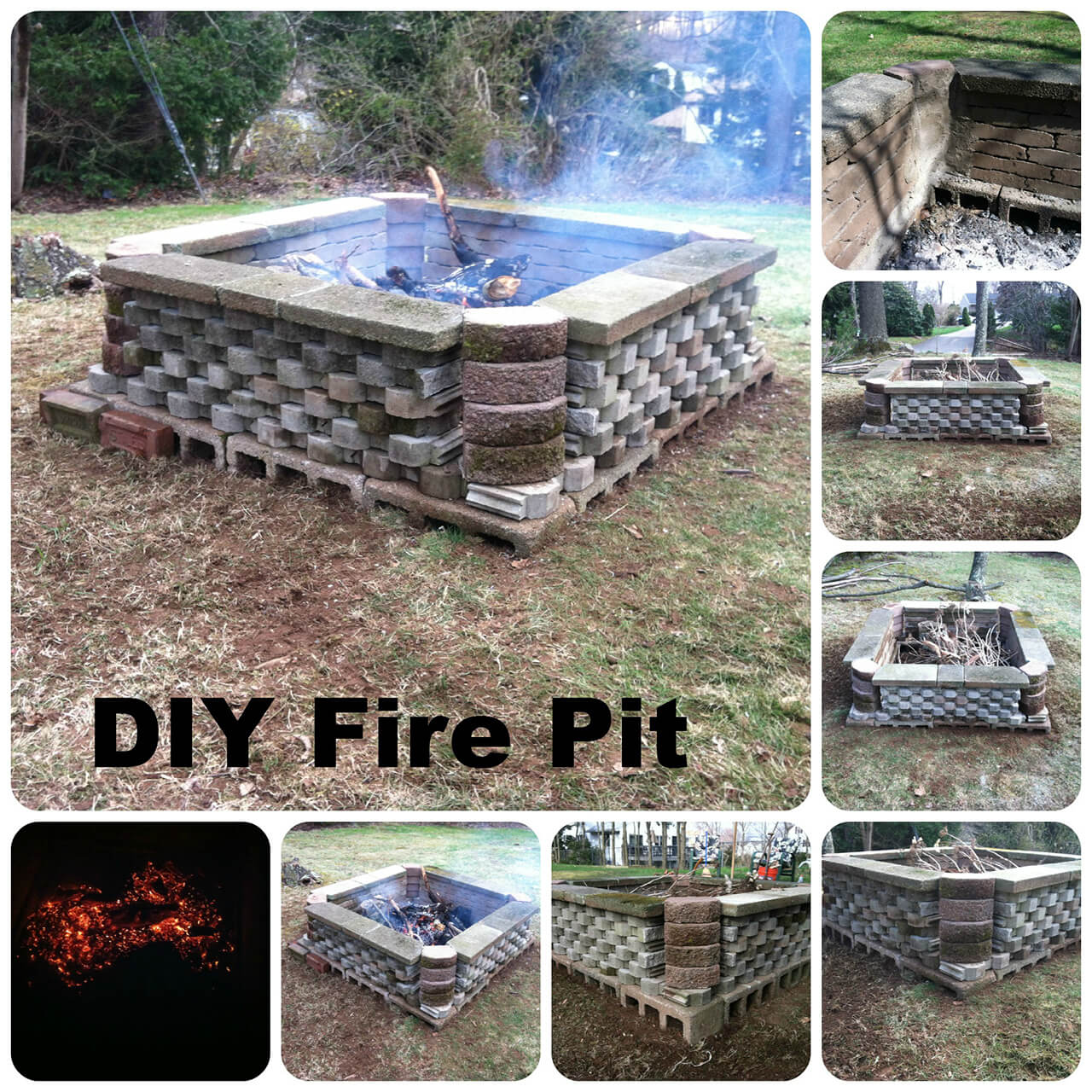 Source: tools2tiaras.com
20. Easy Inground Stone and Brick Firepit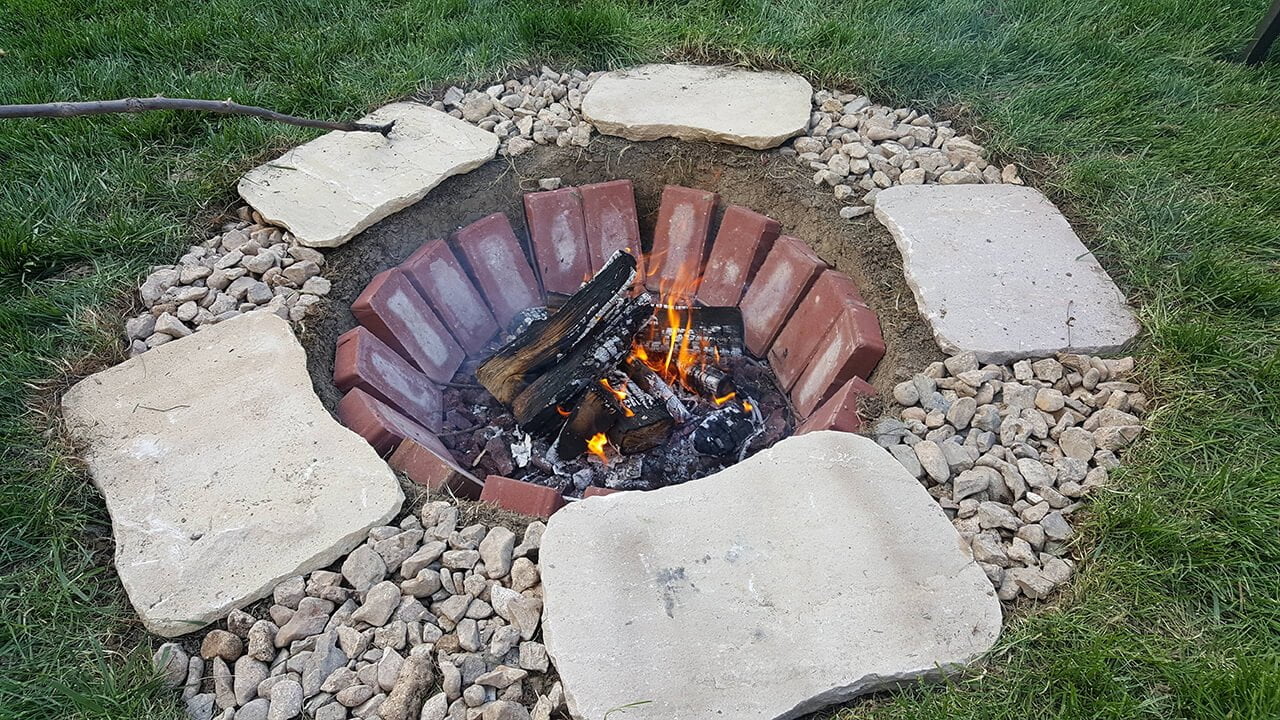 Source: imgur.com
21. Super Simple Square Metal Firepit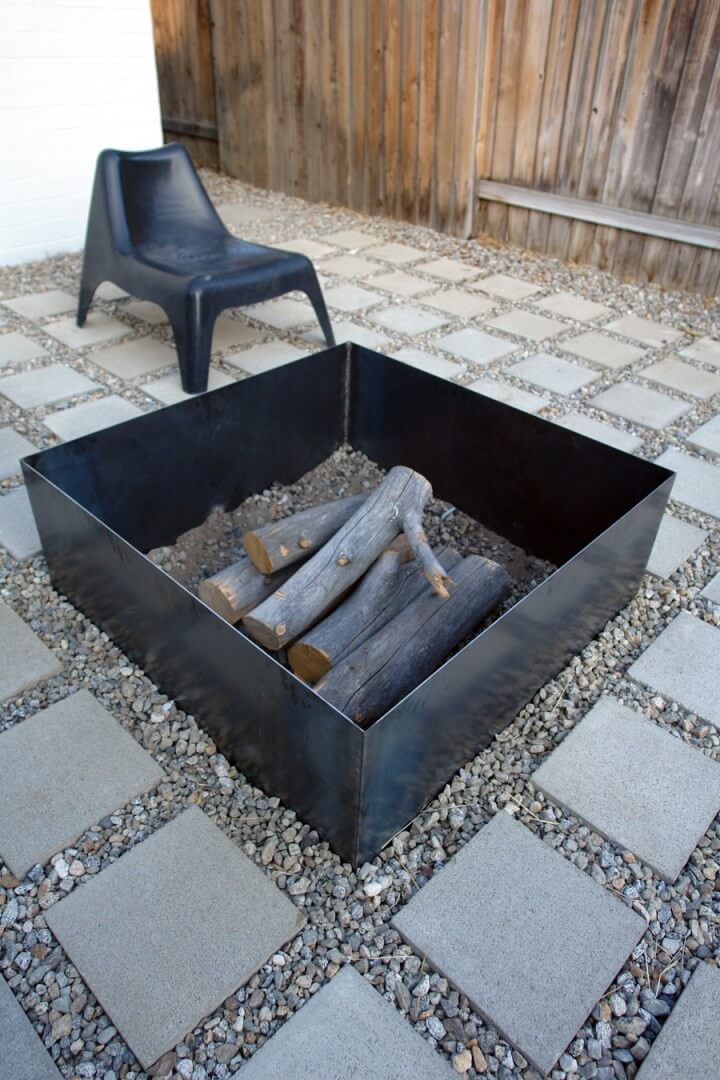 Source: the-brick-house.com
22. DIY Stone Firepit with Base

Source: pinterest.com
23. Easy Stone and Block Firepit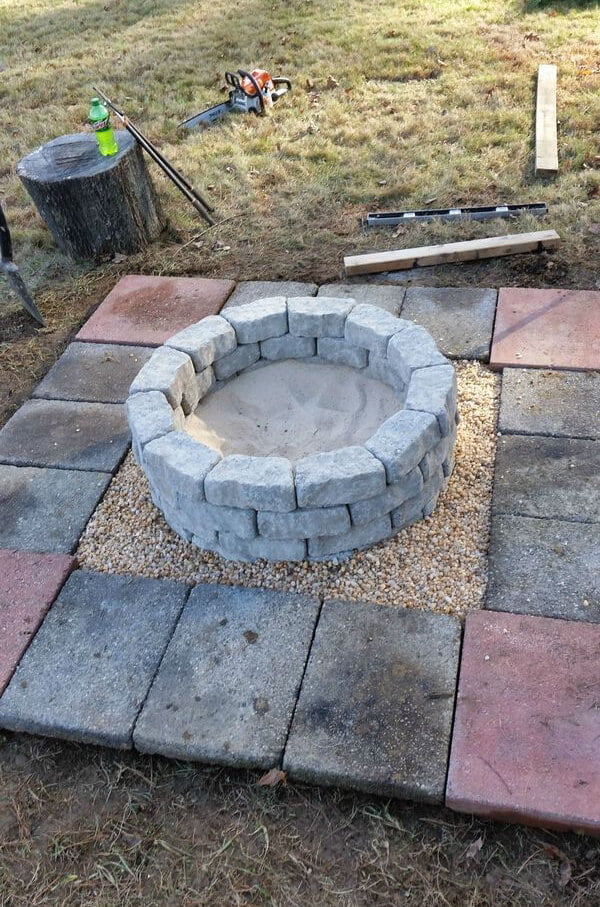 Source: piximus.net
24. Build Your Own Cinder Block Firepit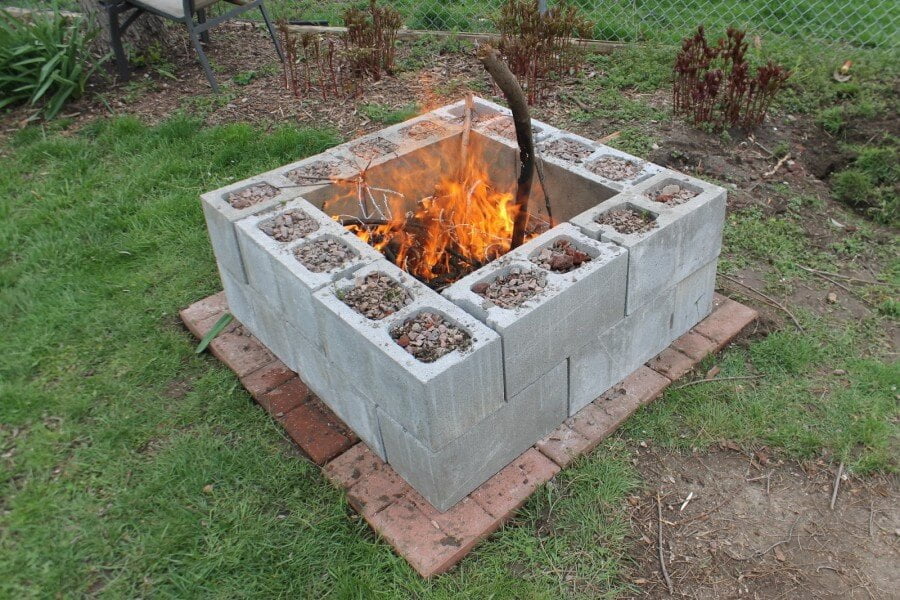 Source: bobvila.com
25. Simple DIY Round Stone Firepit

Source: scatteredthoughtsofacraftymom.com
26. DIY Steel and Stone Firepit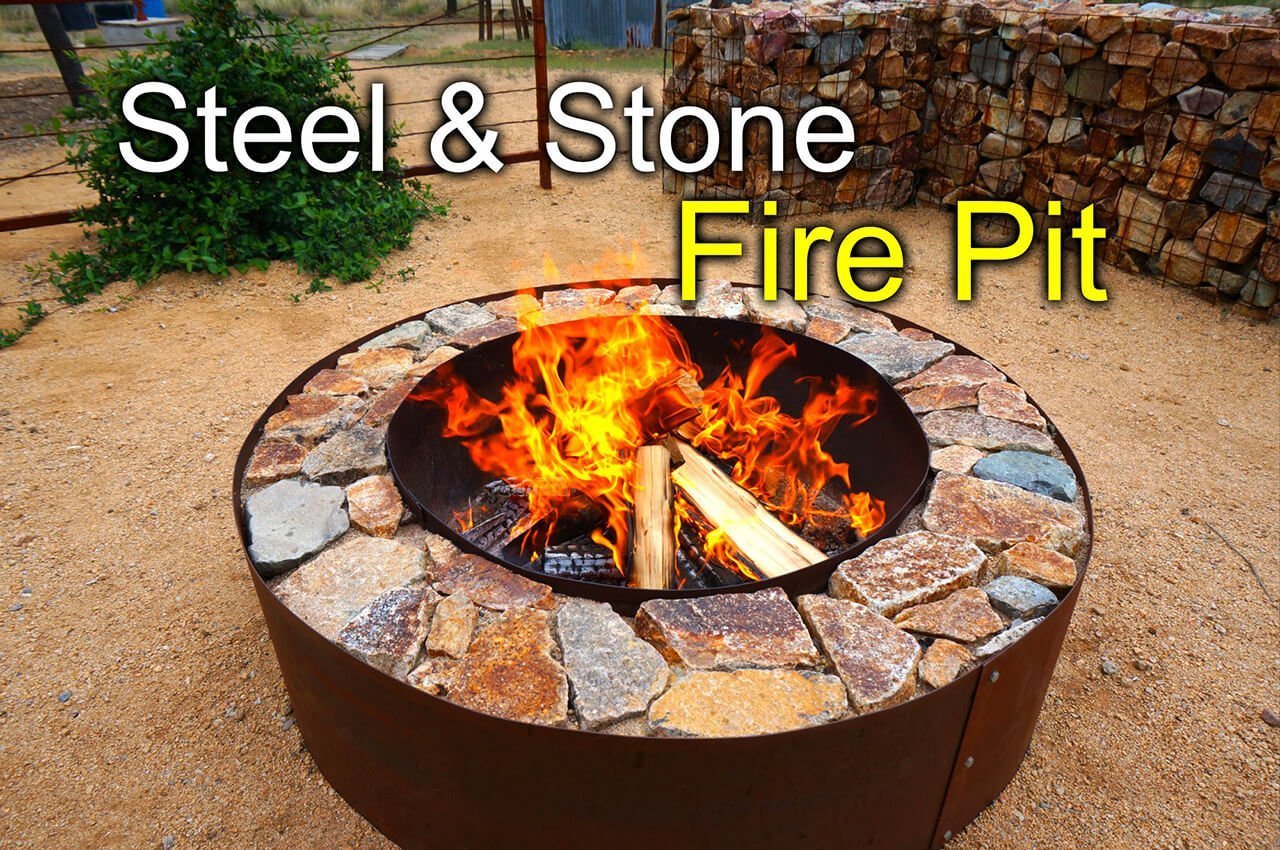 Source: youtube.com
27. Super Easy Cinder Block Firepit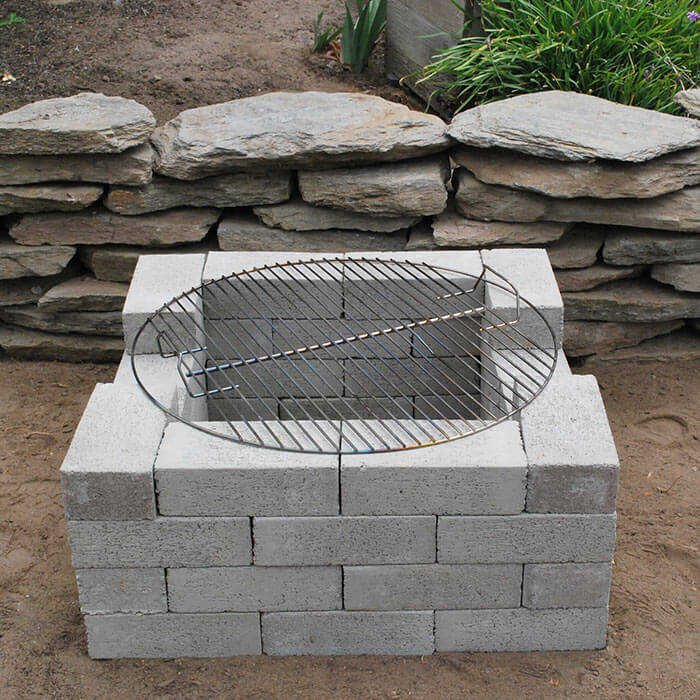 Source: lowes.com